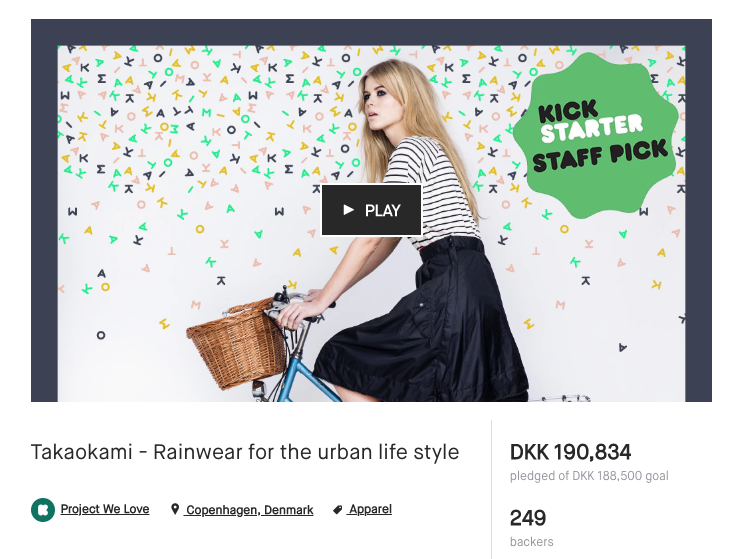 I did a successful kickstarter campaign and raised almost 200.000 DKK in 5 weeks.
The campaign was called: Takaokami – Rainwear for the urban lifestyle. "Feminine and bike friendly rainwear designed for graceful and fashionable living in rainy cities. Danish fashion meets practical wear."
Since the campaign was about rain wear I chose to name the seven rewards after different kinds of rain. Morning Dew, Droplets, Drizzle, Downpour, Deluge, Thunderstorm, Monsun & Noah´s Arc 2.0.
By the end of the campaign medias from all over the world coveret the story. Here are a few of the articles I am most proud of:-)